Camogie History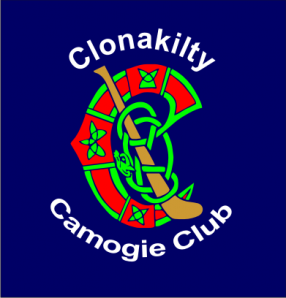 Camogie was  first played in the Clonakilty area in 1919 and evidence suggests that Clon were the first West Cork Champions that year. Camogie in the Division had an on-off existence with Clonakilty appearing now and again. A fairly active team existed in the sixties but facilities were scarse and the lack of a permanent base was a major problem. The players back then would meet in the old Town Hall and play their games in the Showgrounds, which had been vacated by the GAA Club in the late fifties. They later transferred activities to the old Fairfield and people like Joe Tanner, Noel Rick O'Donovan, Nancy Connolly and Hannah O'Driscoll put a lot of time into training teams and promoting the game.However, when camogie clubs like Kilbrittain, Newcestown and Barryroe began to emerge strongly in the 1980s there was no sign of Clon.
The present club began on a very small scale in the mid nineties, with concentration on underage. Success was again limited because of the lack of facilities and a permanent base but with a dedicated group of mentors putting in a big effort, performances improved and players got experience.
The big breakthrough came with the winning of the County Minor title in 2007. Indeed this squad forms the majority of todays Senior team.